2019 Iwata Airbrush Stocking Stuffers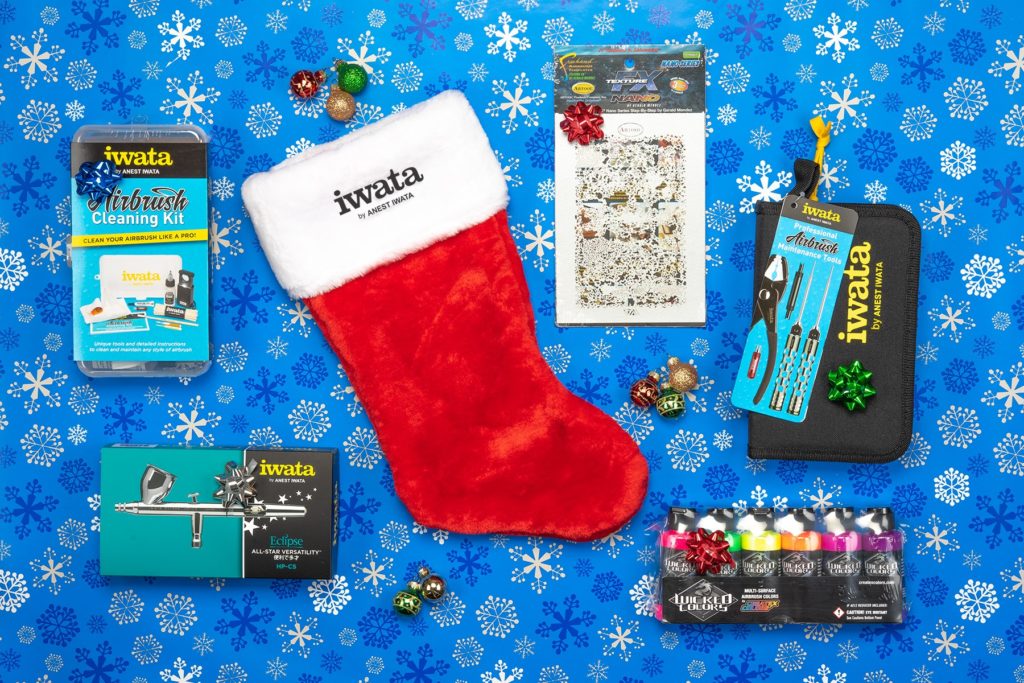 The holiday season is all about giving and we know you want to find the perfect present for the airbrush artists and creators in your life. But if you don't airbrush yourself, this can be a challenge. To help you out, we've put together a small list of our favorite airbrush gifts that are sure to be a hit.
Iwata Airbrush Cleaning Kit | CL100
No matter which airbrush you use it's important to clean it with the right tools. Avoid frustration by using the solutions trusted by Iwata technicians. The Iwata Airbrush Cleaning Kit has everything needed for both quick color changes as well as deep clean sessions. This kit includes everything seen here including Medea Airbrush Cleaner, Iwata Nozzle Wrench, LED Magnifier, full color instructions and more. A must have for every airbrusher!
Learn more about the kit and even download the Cleaning Instructions for free here: https://www.iwata-airbrush.com/iwata-cleaning-kit.html
Iwata Professional Airbrush Maintenance Tools | CL500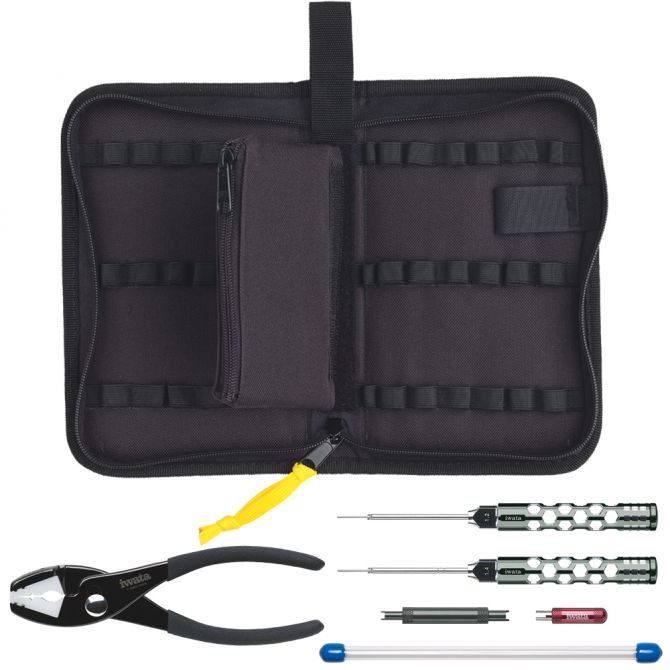 Ready to go beyond basic tune ups? We bring you the Iwata Professional Airbrush Maintenance Tools. This set makes it easy to change out hard to reach O-rings and make precise adjustments to an airbrush. Set includes the Soft Jaw Pliers, Air Valve Guide Wrench, Needle Packing Screw Drivers (1.2mm and 1.4mm) and the Iwata Nozzle Wrench and comes in a durable nylon zipper case (also available separately). These tools will be appreciated by both the airbrush apprentice as well as the seasoned pro.
Learn more and watch a video about all the tools in the set here: https://www.iwata-airbrush.com/professional-airbrush-maintenance-tools.html
Texture FX Nano Series by Gerald Mendez | FHNS7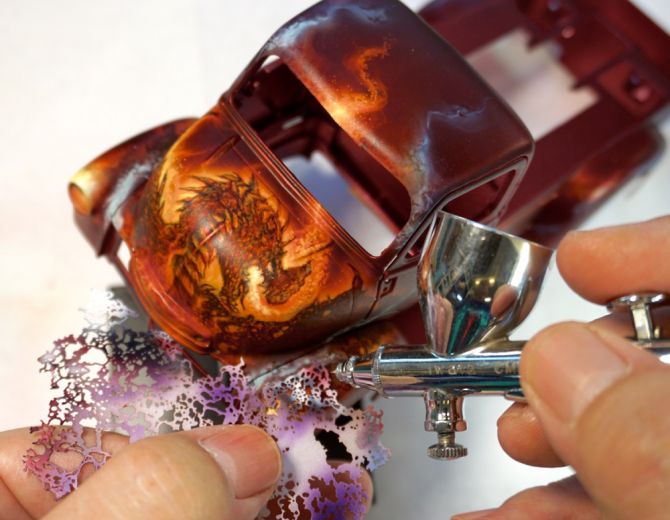 At the size of a business card, this Artool NANO Series Freehand Airbrush Template can be used to render textures on the smallest of projects. These stencils are produced using a special metallic polymer-coated material which is solvent resistant. With proper care, these stencils will withstand years of repeated use.  
See the complete Artool line here: https://www.iwata-airbrush.com/templates.html
Createx Colors Wicked Sets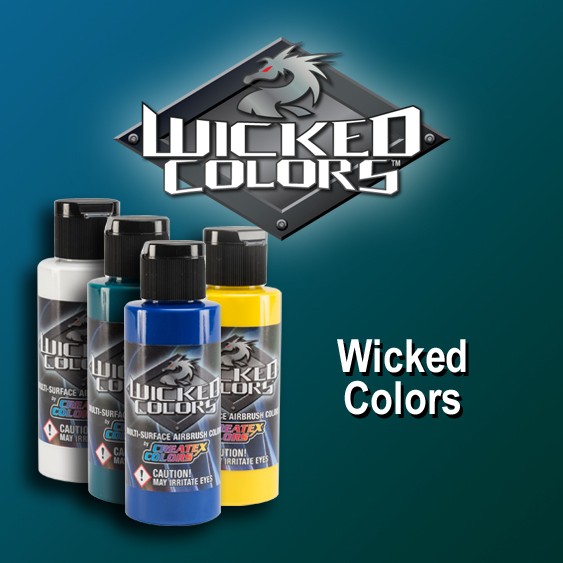 Wicked Colors are multi-surface airbrush paints suitable for nearly any project. Wicked Colors are transparent colors ready to spray right out-of-the-bottle or reduced for airbrushing details at low pressures. With a high pigment load that won't fade, you will get vibrant color and coverage you can show off for years to come. —From Createx Colors  
Learn more at https://createxcolors.com/wicked-airbrush-colors/sets.html
Iwata Eclipse HP-CS Gravity Feed Dual Action Airbrush | ECL4500
Okay. Forget stocking stuffers. This year Santa's leaving an Iwata airbrush under the tree. But which one? You're not sure what exactly they plan on painting.  And if you ask too many questions, you'll give the game away. You need an airbrush that can do just about anything, one that is simple to use and easy to clean. That's the Eclipse CS. When it comes to versatility, the Eclipse series will never meet its match. It's unique high flow nozzle sprays acrylics, solvents, body paints, makeups and more. Suited to almost any project and featuring our most popular feed and trigger style, Eclipse CS is the airbrush everyone is sure to love.
Learn more about Eclipse CS here: https://www.iwata-airbrush.com/iwata-eclipse-hp-cs.html
Or take our Airbrush Selector Quiz for a recommendation: https://www.iwata-airbrush.com/airbrush-selector.html
All these items and more are available through our wide network of committed retailers. Use our Dealer Locator to find Iwata near you. https://www.iwata-airbrush.com/find-a-store.html